Natural Materials and Sustainability in Building
The best Design and Build assistance available for Natural Self-Builders.
Everything revolves around creating a new normal.
A normal where we build high-performance structures using natural materials, blending heritage techniques with new technologies. The best of both worlds.
Also empowering self-builders with information, transparent communication and a design process led by your dreams and vision.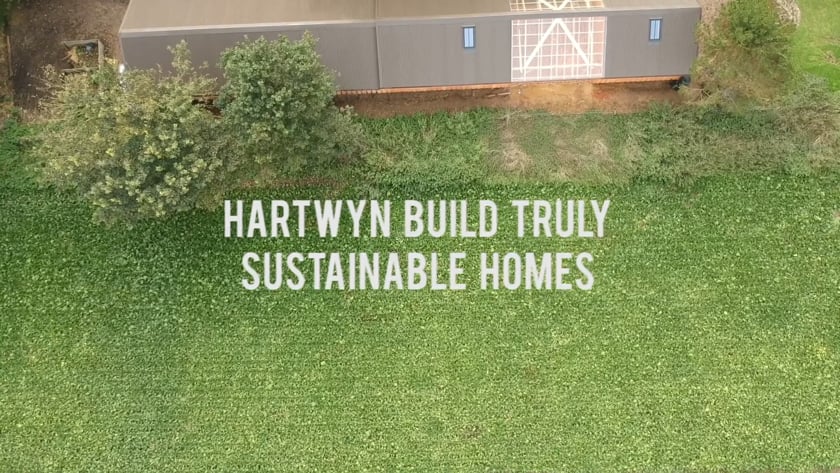 Whether you are just starting out, or are well on your way; Hartwyn can provide detailed guidance about all stages of your build – from initial design and consultation, through planning and building control, to the actual build. Along with our industry partners we can manage a full turnkey service – all working together to realise your dream.
Specify Natural Materials
Working with you and your existing team to make the most of an overlooked palette of materials and techniques. Most current 'Eco' talk concerns the efficient performance of the building, rather than considering the environmental impact of the materials themselves – with Hartwyn you guarantee as much sustainability as possible.
Educate, Empower and Inform
Providing online courses for self builders or contractors. Subjects include; The self build process, natural materials, sustainability, passivhaus basics and good building science. Also now offering 'Ask Us Anything' clinics and virtual Q&A sessions plus a supportive online community
Everything begins and ends with the Hartwyn Process. Think of it as a menu from which to choose services.
You can also scroll to see more detailed options of each stage. Download PDF here
Why Consider Natural Materials for your Home?
Hartwyn are a Natural Building company, which means that anything we build is at the leading edge of sustainability and low carbon. But they also perform well and keep you healthy and safe. Here's how.
Natural insulations not only keep the building warm in winter but cool in the summer. They help balance the temperature; storing heat and releasing it later, creating a consistent and gentle temperature gradient.
Natural materials do not contain VOCs and other chemicals which off-gas during their lifetime. We spend a lot of time in our homes and buildings and it makes clear sense to us not to pollute the air our families breathe. Clay plasters actively filter the air, preventing mould spores which are also bad for your health.
Natural finishes are vapour permeable, allowing a building to move moisture from interior to exterior so the building will not suffer from damp, mold, and rot. People are a huge source of moisture; showers, boiling kettles and breathing all release millions of tiny droplets of water. Natural plasters like clay and lime actively take moisture out of the building.
Natural materials and heritage techniques make the most of gentle curves and soft shapes, as well as the natural grains of wood. They are however, versatile and lend themselves well to contemporary architecture, integrating seamlessly with bold new designs and traditional or alternative buildings should that be required.
Natural materials are excellent acoustic insulators, helping to create quiet, calm spaces that can be easily isolated from each other. Whether it's a bedroom within your house or an adjoining property.