Normalising Truly Sustainable Construction
Your one-stop-shop for low carbon design, costing and project support
Everything revolves around creating a new normal. A normal where we create high-performance structures using truly low-carbon materials, blending heritage techniques with new technologies. The best of both worlds.
Here's how…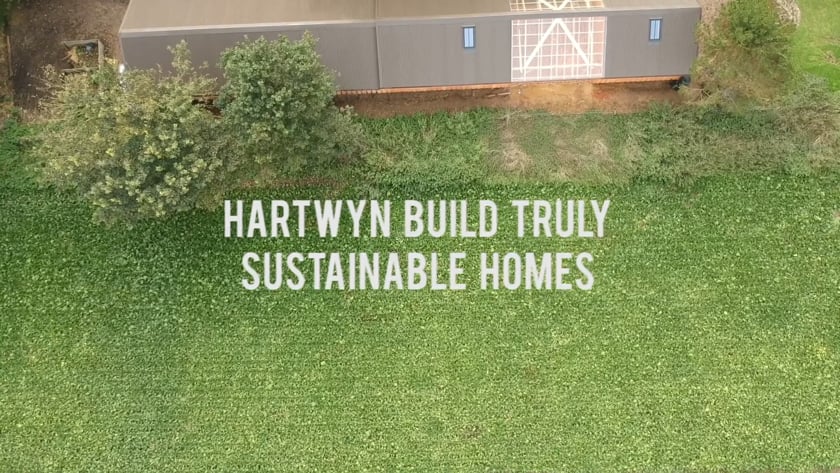 Why Do You Need Us?
Sustainability is coming. It's coming quickly and it can't come quickly enough. But how much do you really know about it? However essential and inevitable it might be, it involves new and unfamiliar technologies and it will be changing and evolving even more over the coming decade.
What this means is that there are unknown quantities which means there are pitfalls. Let us take the risk out of and minimise the cost of building better. The only must-have is that you're engaged with creating something as sustainable and healthy as it can possibly be.
Hartwyn stay on the cutting edge of low carbon materials and techniques so no-one else has to. We take the specifics on and fill the gaps giving architects, engineers and contractors space to shine.
We add to that with oversight, collaborative communication skills, and a progressive communication framework encompassing the build schedule and costings right from the start.
Providing online courses for self builders and leading-edge information for architects and contractors. Making sure that everyone around the table is informed enough to participate and be heard.
Our process gets the right people around the table early, creating a harmonious environment to get ahead of challenges and enable joined up thinking and transparent costs from the start.
Why Consider Low-Carbon Materials for your Project?
Hartwyn are a sustainable construction company, which means that we deliver low carbon solutions and you gain the comfort of knowing that in a changing space, you're getting the best service and results available. The best materials for this are often natural, so we lean heavily on that palette wherever we can. These materials and techniques aren't just better for the planet and for your children's future, they're also healthier and better right now. Here's why….
Keeping your building warm in the winter, but cool in the summer,  minimising heating and cooling bills and being comfortable for home working. This is especially useful for those hot summer days when you are using the building as an office, you don't want to be stuck in a sweat box and not able to focus. Of course, this also lends itself to cosy evenings and being as active or relaxed at home as you choose.
Our preferred materials do not contain VOCs and other chemicals which 'off gas' during their lifetime. You will be spending a lot of time in your building and we think just makes sense not to be polluting your own internal atmosphere and breathing it in all day. Because natural materials are so good at dealing with moisture you also don't have to worry about mould spores, which are bad for your health.
Allowing a building to 'breathe' moisture from the interior to the exterior of the building. This means you will not suffer from excess interior moisture, which causes issues like damp, mould and rot. People are a huge source of moisture, every time we breathe out or boil a kettle we are sending millions of tiny droplets of water into our buildings. Finishes like clay and lime plasters actively take moisture out of the building
Making the most of gentle curves and softer shapes as well as natural grains of wood. In a world of sharp corners and chrome, we can instead create an environment which is very relaxing and easy on the eyes. This is much more in keeping with what we are naturally used to looking at and lowering stress levels as a result. They are however, versatile and lend themselves well to contemporary architecture, integrating seamlessly with bold new designs if required.
Providing excellent acoustic insulation, helping to create quiet, calm spaces that can be easily isolated from each other. Whether it's a room in the same house or an adjoining property, if you don't want to disturb or be disturbed by your neighbours or members of your household then low carbon construction is the perfect choice.