A Truly Sustainable Construction Industry
Helping architects, developers, engineers, surveyors and all construction professionals to understand and use materials and techniques which are less harmful to the planet. Imagining an industry where we're all playing to our strengths and doing the things we love.
Let's face it, you like translating your client's dreams into designs and creating amazing spaces. Why should you have to learn about the physics of polystyrene or where in the country it's most suitable to use clay plasters? Clients come to you wanting their vision realized into a into a concept but it's impossible to stay fully in touch with all of the ways to make something safe, sustainable, healthy and cost effective whilst also protecting yourself against future liability.
What if, instead of sticking with the materials you know, you could give the more eco-conscious clients exactly what they want and what's right for the site, the project and the planet? You can. With that little bit of support from us. Let us fill those gaps and let you crack on with designing awesome buildings.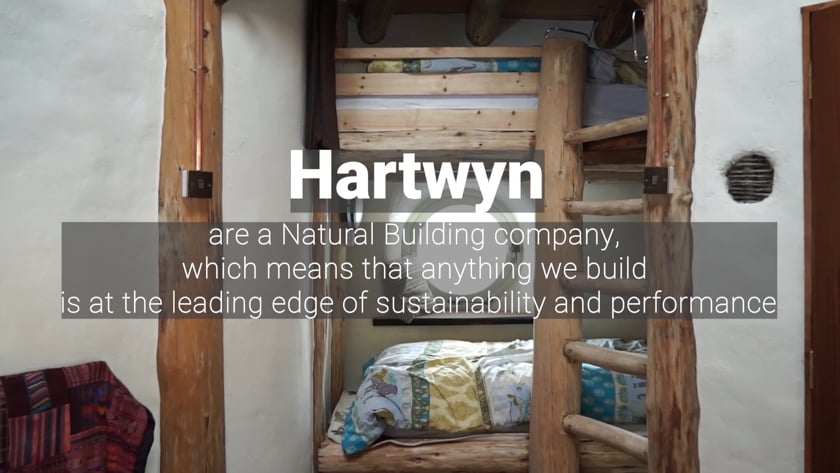 Low Carbon and Natural Materials Specification
We take the unknowns and risk out of using these materials and save you the time it takes to master them. Breaking the inaccessibility of low carbon materials whilst also not being affiliated with any specific products means we will only specify the things that work.
Integrated Cost Plan and Critical Path
Working hard to create databases of the materials we should be using to create Cost Plans early on in the project, as well as keeping an eye on cashflow and purchasing. Our unique framework combines this with the Critical Path to create a constantly updating and fully collaborative system.
Contractor Sourcing and Management
Finding contractors for new build or retrofit or working with yours. Upskilling where necessary, we gain a deep understanding of the design and work together to make sure that it's delivered on time and on budget.
Everything begins and ends with the process. See below for how Hartwyn can help you with all stages of the RIBA process.